WE KNOW HOW TO SMARTLY
YOUR PRODUCT
Bosis is regional leader in production of printed and laminated cardboard packaging and blister cardboards inspired by the vision to produce smart packaging for all brands.
The company was founded in 1982 and is 100% privately owned by his founder and CEO Bogoljub Pantelic.
The foundation of our fast-growing business is constant investment in development and improvements in order that we find methods to empower the brands placed in our packaging.
Long-time experience and expertise in production, entrepreneurship, leadership and innovation allowed us to become not only the supplier, but also a reliable partner of both domestic and multinational companies from different industries in country and abroad.
We produce packaging for
Confectionary
beverages
food
coffee and tea and dietary supplements
spices and food additives
meat and fish
home and garden
hygiene and personal care
IT equipment
toy and leisure
footwear and textile
industry and all other industries in which this type of packaging is used.
We grow and achieve outstanding results with our clients
We believe that each product can be smartly packed. We act responsibly and sustainably in social, financial, market and environmental sense. We sincerely believe in proper practice and ethical business convinced that our business methods help us ensure high quality products for our clients and to be supplier and partner which they can rely on.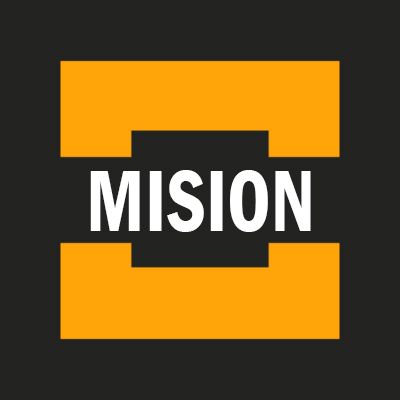 To produce smart packaging for all brands while operating responsibly and sustainably.
Leader in printed and laminated cardboard packaging and solutions designer which strengthen and protect brands in the region, recognized and respected as the employer and partner due to the quality and our transparent, sustainable and responsible business.
OUR VALUES
Real value comes from right partner
We are more than a supplier
We are a partner who strives to ensure you comparative advantage, deliver constant quality, provide outstanding service and makes effort to encourage your innovation in order that we ensure collective sustainable growth and progress. We achieve all this by abiding to and implementing our corporate values.
Support for clients- We always offer more
No matter the size of your product portfolio, we will provide smartly packaged solutions for each of them. Your products will be noticed in our packaging and you will be sure that its quality is protected in equally quality packaging.
We ensure high quality of our packaging by implementing long year experience of our experts, but also with constant innovations and improvements. We are also very flexible concerning clients' requests, thus we together achieve better results.
We offer our clients BOSIS SERVICE which includes:
Production of printed and laminated cardboard packaging and blister cardboards
Strategies, ideas and support for achieving comparative advantage on the market
A member of Bosis team responsible for cooperation with you
Advising on shape and type of packaging, material and production technology
Creating functional solutions for packaging
Independent quality control and packaging testing
Access to our informational system
Logistic support
Labeling finished product in accordance to GS1 standard
Just in time delivery
We are proud of our clients and successful cooperation we have with them.
Long year experience, product quality, expertise of our employees and constant development provide us clients' loyalty, but also increase in their number from ear to year.
We are open to cooperate with everybody who wants quality printed and laminated cardboard packaging and blister cardboards.
BOSIS GROWTH
We grow because we invest a lot of effort and knowledge in what we do, while respecting the highest standards in the area in which we do the business.
Bosis grew together with its clients and their presence on the market. Target investments in high performance technology and product optimization enabled us to readily follow trends and face challenges on the market.
Knowledge sharing inside organization and mandatory good business practice help us combine our services in payable manner, from the initial idea and optimized production process to precise logistics.
The average growth is 25.15% and we plan to continue with intensive growth.
Business in accordance to world standards is recipe for success
Bosis implemented several international standards in its business regarding quality and corporate social responsibility. That is why our clients can be sure that with us they have a partner who fulfills the most demanding world standards and delivers the products of highest quality while respecting the principles and rules of socially responsible business, quality management system, environment, OHS and wood protection.
We are certified in accordance to ISO 9001, ISO14001, OHSAS 18001, FSC™ standards.
AWARDS AND ACKNOWLEDGEMENTS
During its long year business Bosis received many awards and acknowledgements for achieved business results and economy improvement, corporate social responsibility and environment protection.
ACKNOWLEDGEMENTS
Local community and our partners recognized Bosis' responsible business and awarded us with numerous acknowledgements and awards. Here are some of them.
BOSIS FAMILY
Family values as foundation of organizational culture
From the first day and during their career we try to make an atmosphere in which every employee is welcome, in which we help and support each others' development and enjoy coming to work each day. As we are family owned business we strive that each member of Bosis team feels like the part of a big Bosis family.
We grow and develop together..
Bosis leaders - our managemnt team
Bogoljub Pantelić

Owner and CEO
bogoljub.pantelic@bosis.rs

Marija Pantelić

Human Resources, Marketing and Sustainability Manager
marija.pantelic@bosis.rs

Ruža Pantelić

Finance Manager
ruža.pantelic@bosis.rs

Ivan Lesendrić

Sales Manager
ivan.lesendric@bosis.rs

Milun Trifunović

IMS Manager
milun.trifunovic@bosis.rs

Đorđe Kević

Production Manager
djordje.kevic@bosis.rs

Svetislav Pejić

Prepress and Production Development Manager
svetislav.pejic@bosis.rs

Jovan Đurić

IT and Maintenace and Repair Manager
jovan.djuric@bosis.rs

Branka Ranković

Supply and Logistics Manager
branka.rankovic@bosis.rs
1982
BOSIS founded
(Bobanova Sito Štampa)
Owner and CEO

Bogoljub Pantelić
From garage to printing industry giant
Bosis story started in 1982. in family house garage of its founder and owner Bogoljub Pantelić in Valjevo
At the time when starting a private business was rare and a bit insane, young and brave Bogoljub dropped off the Faculty of law to start his own story.
Since he was from a poor family, the first idea was to work and make better life for him. The idea to start screen printing business came from the youth work action where he won a prize- screen printing course as the youngest group leader with the best results. Later on, this directed his career and life.
In the beginning it was a small workshop with one employee where the entire family occasionally helped to get the work done. After the craft shop, step by step, Bogoljub worked hard and with his employees built Bosis as we know it today- recognized and well-known world company.
Initially, the company did screen printing and was known in former Yugoslavia for its large assortment of shirt transfers and commercial stickers, and afterwards it took different direction toward classical book and office supply printing.
Bosis gradually grew and in 1994 moved to Popucke, on the current company location.
Bosis always was the best in its job and Bogoljub thought about the future and went step further regarding the trends, organization, and equipment purchasing and employees' development.
Specialization for offset printing and production of commercial cardboard and laminated packaging has obviously been a hit to bull's-eye until today, when Bosis is one of the leaders in the region.
As the time passed by the company developed in every sense and today it is an impressive building in the suburbs of Valjevo with office building, production facilities equipped with the cutting-edge technology and warehouses where the packaging is being sent from to our clients.
Today, Bosis is the reliable supplier of printed and laminated cardboard packaging and blister cardboards for the largest domestic and world brands. In the last few years the company has been facing intensive growth and today it has over 130 employees who are the part of the Bosis business family and who have produced over billion boxes for over 130 satisfied clients. Nestle, Coca Cola, Heineken, MannHummel, Robert Bosch, Henkel, Nivea, Grand, Štark, Polimark, Bambi, Aleva, Carnex, Neoplanta, Knjaz Miloš… are only some of the loyal Bosis clients who are satisfied with high quality products and Bosis service.
Hard work, organization, responsible business and passion for printing, quality, collaborative progress with our employees and partners have lasted from garage until today..
<! ========= Cool Timeline PRO 2.7.3 =========>
1990

1994

1995

1997

2002

2003

2004

2006

2007

2014

2016

2017

2018
Preseljenje u novi objekat gde se i sada nalazi

Specijalizacija za ambalažu – Nova era Bosis-a

Specijalizacija za kaširanu ambalažu

Obeleženo prvih dvadeset godina, dotadašnji slogan "Smelo do uspeha" zamenjen sloganom "Dobro upakovano"

Urađen biznis plan broj 1 za kupovinu štamparske mašine B0 sedmobojka plus UV lak (tada jedina mašina B0 formata na Balkanu)

Prvi u nizu ISO sertifikata (tada jedini u Opštini Valjevo)

Sadašnji naziv kompanije (Društvo za proizvodnju štampane i kaširane kartonske ambalaže)

Kupljena ASITRADE linija za proizvodnju vala i kaširanje (biznis plan broj 5.)

Osvojena tehnologija izrade blistera. Prelazak sa preduzetničkog na korporativni model upravljanja i organizacije

Godina jubileja

Proslavili smo 35 godina postojanja i uspešnog poslovanja, zajedno sa zaposlenima, poslovnim partnerima i lokalnom zajednicom kroz niz programa i aktivnosti.

Godina inovacija

Osnovan tim za inovacije i promovisane Family Friendly aktivnosti.
Bosis is located in Popucke-Valjevo, Kolubara region and it is 90 km distance from Belgrade, 136km from Novi Sad and 312km from Niš.
Our address is 14221 Popučke – Valjevo.